I am a Writer & Founder of Candor
I am passionate about sharing my thoughts. The feedback and discussions with readers helps me understand things in better ways. I believe all this helps me improve my life and be more productive.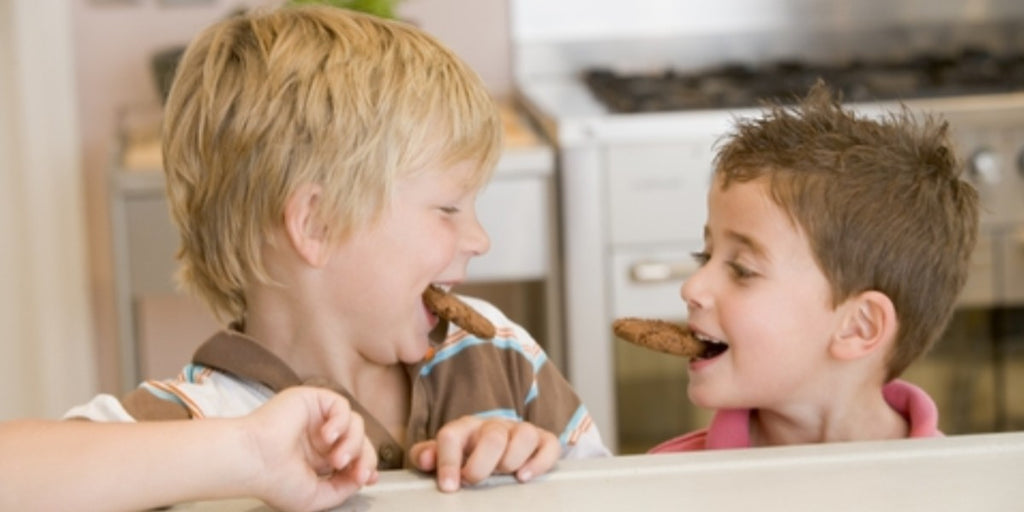 There's something about cookies that remind us of home. Many of us grew up with homemade cookies to snack on, we continue to bake our favorites at home when there's time, and even though we don't always buy a package, we love walking through the cookie aisle at the grocery store looking at all of the different varieties.

So, if you're craving cookies, but don't have time to bake them on your own or don't want to deal with the mess, the Yum Yum Shop in Wolfeboro, NH, offers homemade gingerbread cookies that can be ordered online. Our famous bake shop is a destination for both local residents and visitors alike who stop by to pick up some fresh donuts, pies, whoopie cakes, and more. One of our specialty items is our GingieBox. The box comes with:
24 Gingerbread Cookies
One or more 8-ounce jar of frosting
A pastry decorating bag

Craving Gingerbread Cookies? Here Are Some Reasons to Order Them Online From Yum Yum Shop
Birthday Parties
Group activities at a birthday party is a great way to keep kids entertained and having fun. And our GingieBox will also help their creativity! When kids get to decorate their own gingerbread cookie, they can do it however they want! And there's nothing better than being able to take a big bite out of the tasty creation after it's finished.
Holiday Gift
If you have several holiday parties to attend, it can be challenging coming up with unique gifts for each host. When a bottle of wine or a container of popcorn just won't work, an order of homemade cookies from a bake shop may be just the thing you need! It's delicious, can easily be handed out to guests, and gingerbread cookies are the perfect holiday treat.
Family Activity
Rather than watching a Friday night movie or just sitting around with everyone glued to their smartphone or computer, why not get everyone together around the table to decorate some gingerbread cookies? You can even turn it into a competition to see who can create the most picturesque gingerbread man, or who can be the most creative!
Quick and Easy
One of the most frustrating things about craving cookies is that you have to gather all of the ingredients, mix it all together (probably making a mess of the countertop), bake each tray, and clean everything up. When all you want to do, or have time for, is place an order online, then the Yum Yum Shop makes it easy! Depending on how far you live from our Wolfeboro bake shop, orders are shipped via USPS and typically take one to three business days.
Support a Local Bake Shop
The Yum Yum Shop has been around since 1948 and a member of the same family has worked at the shop since the beginning. We love serving up delicious desserts and baked goods to local residents and tourists, but we want to share our tasty recipes with the whole country! No matter where you're from, ordering cookies online from our bake shop will help support our local community.
They're Delicious!
There's really nothing better than homemade cookies. Even though store-bought packages are convenient, homemade cookies are incredibly mouth-watering and will satisfy any cookie craving. When you want delicious cookies delivered right to your door, you can't go wrong with ordering them from the Yum Yum Shop.

Located in Wolfeboro, New Hampshire, the Yum Yum Shop bakes up a variety of classic bake shop goods, including muffins, donuts, puff pastries, whoopie pies, and breads. While we would love for you to visit our shop, we are proud to be able to ship our goods right to your door. So the next time you want to bake up some gingerbread cookies, think of the Yum Yum Shop and order a GingieBox!
Continue Reading
Gingerbread cookies have been around for hundreds of years, filling up stomachs and providing tasty treats and fun activities for kids around the world. In 1948 in Wolfeboro, NH, gingerbread cookies transformed our little town when Grandma Lotte opened Yum Yum Shop in the former Hutchins Hat Shoppe. Located near the bridge on North Main Street, our bake shop has been baking up delicious treats ever since and we hope to always play a role in the success of Wolfeboro.

Made with basic ingredients – flour, molasses, egg, brown sugar, and spices – gingerbread cookies are filled with flavor and are perfect for that cold winter day when you want to fill up your home with the sweet, savory smells of clove, allspice, and cinnamon. At the Yum Yum Shop, we wanted to help families across the country share in this delicious experience, and this has been our mission since we first opened.
The Yum Yum Shop's History
1948
Like we said above, the Yum Yum Shop opened in 1948. We opened during a time when the country was just starting to get back on its feet after the end of WWII. We had a delicious recipe that we wanted to share with the town, so we dove right in and started whipping up batches of our now famous gingerbread and other gourmet cookies, puff pastries, donuts, homemade pies, and more
1977
Nearly 30 years later, the town decided that it wanted more of our bake shop and the desserts we offered, so we expanded across the street into the Gulf gas station. But don't worry, the building underwent a face lift and was upgraded to match the colonial town's architectural style. When you visit our Wolfeboro shop today, you wouldn't recognize it as a gas station at all.
1993
Grandma Lotte's son, Lou, took over the shop in 1993 and the Yum Yum Shop soon became known as the area's preeminent bakery. Local residents and tourists who visit throughout the year (because New Hampshire is truly gorgeous year-round), could visit and taste the magic that was cooked up in our ovens.

As word spread of our tasty cookies, pies, and donuts, the Yum Yum Shop expanded again. This time, we opened up more space and added on a gift shop and made room for a 44-seat restaurant and cafe.
2010
Lou Kelly retired in 2010 due to illness, but that didn't stop us from baking! Lou's son, Peter, took over the shop.
2016
With much sadness, when Lou Kelly passed away, the Yum Yum Shop announced that it would close. However, the residents of the town began a campaign to keep it open. People from around the area shared memories and stories of their experiences with the bake shop. The local news even picked up the story.
2017
Spencer and Ashley Samuelian purchased the Yum Yum Shop in 2018. Grandma Lotte's grandson, Peter Kelly, returned to run the shop.
2018
The Yum Yum Shop officially reopened on July 2, 2018, to crowds of people who couldn't wait to help support a local, historic bakery.

Since then, the Yum Yum Shop has been offering residents and visitors delicious baked goods, including gingerbread cookies, pies, donuts, cakes, muffins, whoopie pies, puff pastries, and more! If this hasn't made your mouth water, we're not sure what would!

View our menu, and visit the Yum Yum Shop to support a local bake shop today!
Continue Reading